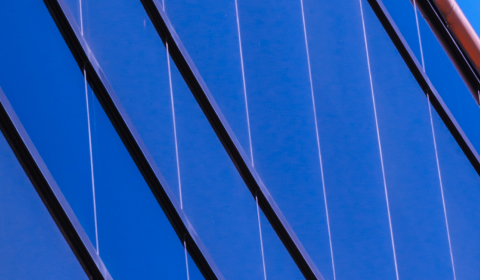 Investor Relations
In a career spanning more than 30 years, Nita Ing has made a distinctive mark on Taiwan's infrastructure engineering, construction and real estate development industries. She is widely recognized for her clear vision and steadfast leadership of Continental Engineering Corporation (CEC) and national development projects such as the Taiwan High Speed Rail. With CEC being one of the five founding shareholders of the Taiwan High Speed Rail BOT Project, Nita Ing later served as Chairman of Taiwan High Speed Rail Corporation from 1998 until September of 2009. Nita Ing is credited with guiding CEC and other Continental Holdings Corporation (CHC) member companies through a challenging domestic environment and opening up new horizons in real estate development and overseas infrastructure markets throughout Asia. From June 2007 to January 2022, Nita Ing served as Chairman of CEC. In addition to serving as Chairman of CHC, she is also Chairman of TSRC Corporation, a top supplier in the Asian rubber industry.
Helena Kuo has extensive experience in the financial sector. An MBA graduate with a major in finance and accounting from the University of Southern California, Kuo currently serves as Executive Consultant of Taishin Financial Holding Co., Ltd. and Consultant to Taiwan Depository & Clearing Corporation. Kuo has also previously served as a Supervisor of CEC, Chairman of Taishin Bills Finance Co., Ltd., Chief Advisor of Taiwan Depository and Clearing Corporation, Chairman of Debt Instruments Depository and Clearing Co., and Executive Director of International Bank of Taipei. Earlier in her career, Kuo also served in several senior management positions in international banking and finance institutions.
Hsiung Chiang served as General Manager of Construction Division, Continental Engineering Corporation (CEC) as well as General Manager of CEC's subsidiary in India. Chiang possesses over 40 years of solid experience in on-site engineering project execution and management. Apart from his civil engineering profession, Chiang also has rich and extensive experience in planning and management. He participated in multiple public infrastructure projects including harbors, highways, bridges, buildings, mass rapid transit systems, and high-speed railway. Chiang obtained his B.S. Degree in Hydraulic Engineering from Chung Yuan Christian University; is a R.O.C. (Taiwan) national licensed hydraulic engineer.
John Huang has more than 10 years of general management experience, along with over 20 years of experience in Financial and Operational Auditing, and familiarizes with corporate governance practices. John Huang also serves as Director of TSRC Corporation. Huang served previously as Chief Auditor of Taiwan High Speed Rail, General Manager of Suzhou Standard Foods (China) and Head Auditor of Philips Companies in Taiwan. Huang holds a Bachelor Degree in Accounting from National Chengkung University.
Tzong-Li Lee
Independent Director
Tzong-Li Lee has amassed a 30-year career in auditing, accounting, and education. He is the author of a series of professional auditing and accounting books. He also served as a lecturer of auditing at National Taiwan University and Fu Jen Catholic University. As the then-Dean of General Affairs of Fu Jen Catholic University, Lee reorganized and integrated 3 independent Catholic schools into a Catholic university. Whilst Lee was Executive Director of the National Federation of CPA's Association, he held concurrent appointments as Minister of Committee of Professional Education and Deputy Minister of Committee of Peer-review, continually pushing for job training and improving professional standards of service. In the corporate sector, Lee served as Independent Director with Advagene Biopharma Co., Ltd., Supervisor with Alltek Technology Corporation as well as Supervisor and Resident Supervisor with Asia-Pacific Telecom Co., Ltd., during the company's reorganization. During his tenure as Chairman of Taiwan Accounting Education Foundation, he was dedicated to enhancing and promoting accounting education. He also offered his service as independent financial expert when he was a consultant to Yuanta Securities Co., Ltd. He was also lecturer at the National Taiwan University. A graduate of National Taiwan University with a major in International Trade, Lee obtained his MBA with a major in marketing from the same university, and an MBA from Drexel University, majoring in finance. Lee also took part in Social Systems Science PhD program from the Wharton School of the University of Pennsylvania.
Frank Juang
Independent Director
With over 20 years of experience in the IT industry, Frank Juang has served as an Independent Director of listed companies and as Chairman, CEO, and Board Director of several high-tech companies. Currently he is Board Director of Taiwan Opportunities Fund Ltd. and Azure Investment Ltd. Prior to working in the IT industry, Juang was a banker and venture capitalist with 12 years of experience with Bank of America, Prudential Bache, H & Q, and Bankers Trust. Juang received a BBA from National Taiwan University and Master of Technology Law from National Chiao Tung University in Taiwan, an MBA from the University of Iowa in the US, and a PhD from China University of Political Science and Law in Beijing, China.
Jolien Shu
Independent Director
Jolien Shu possesses more than 25 years' profound experience in financial practices. In addition to serving as CHC's Independent Director, Shu is also a consultant in finance for womany media group. She previous held the positions of an Independent Director of ViewSonic Corporation, Senior Vice President of Group Finance, GigaMedia Limited, Asia-Pacific Vice President & Controller, ViewSonic Corporation and Director of Finance Dept., Far EasTone Telecommunications Co., Ltd Ms. Shu holds a Bachelor Degree in Finance from National Taiwan University, an MBA Degree from University of California, Irvine and is a CPA charterholder of California.