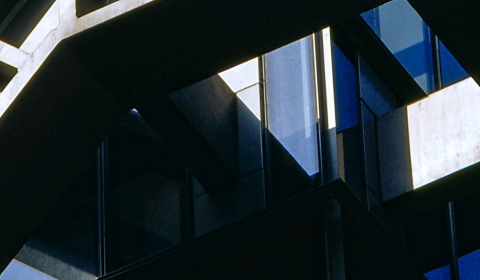 About CHC
CHC reports 2021 revenue of NT$26.84 billion, to distribute cash dividends of NT$1.68
Continental Holdings Corp. (CHC, TWSE stock symbol 3703) today reported its 2021 operating results and 2022 business plan. In 2021 CHC had consolidated revenue of NT$26.84 billion – all three subsidiaries saw their revenue and profit increase from the previous year. The 2021 consolidated net profit was NT$1.83 billion and earnings per share NT$2.22. Cash dividends of NT$1.68 per share will be distributed, with a dividend payout rate of 76%. The total amount of cash dividend distribution is the highest since CHC's founding.
Ms. Cindy Chang, CHC CEO said: "Throughout 2021, CHC encountered supply chain and market challenges. Yet thanks to the efforts of all colleagues and the support from our customers and business partners, CEC, CDC and HDEC all saw revenue and profit increase from the previous year. Our consolidated revenue increased by 23.8%, operating profit 30.7% and net profit as well as EPS 18.7%."
According to CHC's financial report of Q1 2022, its Q1 consolidated revenue was NT$10.02 billion, net profit NT$1.24 billion and EPS NT$1.5, new quarterly highs for both revenue and earnings.
CEC: Backlog reaches new record high; different building types targeted
CEC in 2021 won the CF680C/North Depot Contract for Taipei MRT Circular Line and a number of private building construction projects. With these, its backlog value has reached a record NT$74 billion, laying a solid foundation for the next few years' revenue targets. Major projects currently under construction include Taoyuan MRT Green Line, Taipei MRT Wanda Line and Tainan Urban District Railway Underground Project. In the future, CEC will continue to strive to obtain projects associated with rail and construction of high-quality residential/commercial building, while prudently assessing new business areas.
CEC's Civil Construction business, will continue to focus on government initiated mass transit infrastructure projects focusing on railways and MRT projects. In addition, future growth is planned in both harbor construction and energy sectors which aligns with Phase Two of the Government's "Forward Looking Infrastructure Development Program" to sustain growth momentum across several markets. CEC's Building Business will continue to target different sectors including, public housing and commercial/mixed use developments and private residential development. In addition, CEC remains committed to developing intelligent technology applications to improve quality and efficiency while reducing risks and the reliance on human resource.
CDC: Evaluate new markets and increase product diversity
As of Q4 2021, CDC's cumulative revenue had reached NT$18.6 billion. "Bountiful Journey (琢豐)" and "Serif尚芮公寓" (Complex project in San Francisco, US), whose construction completed in 2021, have begun being handed-over. Pre-sales of "Juan-Li (鐫豊)," "Timeless and Modern Expression (鐫月)" and "Arranging New Asia Bay (和陸寓邸)" were successfully completed in 2021. New projects launched in 2021 such as "Sensuous Garden (鐫萃)," "Belle Époque (豐蒔)" and "Prologue Eternal (耑序)" have also been well-responded by the market, gathering good momentum for future profits.
In 2022, CDC's primary focus will be the pre-sales of "Sensuous Garden (鐫萃)," "Belle Époque (豐蒔)," "Prologue Eternal (耑序)" and other projects, while continuing to close the sale of constructed properties, including "Treasure Garden (宝格)," "55Timeless (琢白)," "La Bella Vita (丽格)" and "Serif尚芮公寓". As for hotel operation, "The LINE SF," the hotel part of "Serif尚芮公寓", is expected to start operation in September of this year; the Kuala Lumpur serviced apartment "Capri by Fraser" has already opened in January; and "Humble Boutique Hotel (寒居酒店)" on the 1st to 9th floors of Bountiful Journey (琢豐) has also begun operation in May. Rental services of all these properties are expected to bring stable income.
HDEC: A focus on wastewater treatment, business diversification
As of Q4 2021, HDEC's total contract value stood at NT$38.1 billion. Thanks to the contributions of Kaohsiung Linhai BTO Project, Tainan Anping project, Maoli Tongluo project, New Taipei City Tamsui BOT Project and Kaohsiung Fengshan River BTO Project, HDEC's revenue and profit both hit record highs. Construction of Kaohsiung Linhai BTO Project has been completed with operation kicked off at the end of 2021.
As for the Tongluo and Anping projects – contracts that were awarded in 2020 – they will reach the peak of construction in 2022. The Chungli / Puding Area Sewerage System BOT Project will commence work in 2022 and contribute to HDEC's 2022 revenue.
In 2022, HDEC will continue to build and operate various water treatment projects and carefully assess opportunities in the areas of biomass and solid waste.