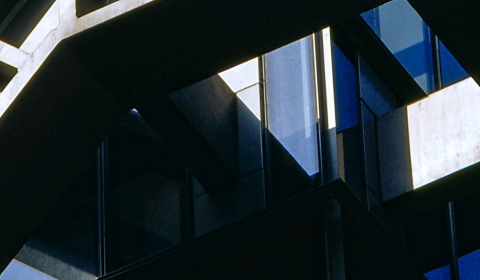 About CHC
CHC reports 2020 consolidated revenue of NT$21.689 billion with cash dividend of NT$1.40
Taipei – Continental Holdings Corp. (CHC, TWSE stock symbol 3703) today held its annual shareholders' meeting. The meeting was presided over by Chairman Nita Ing, who also reported on the Group's 2020 financial results and 2021 business plan. In 2020, CHC had consolidated revenue of NT$21.689 billion, net operating profit of NT$1.762 billion, net profit of NT$1.539 billion, and earnings per share of NT$1.87. The company will distribute per-share cash dividend of NT$1.40, translating into a dividend payout ratio of 75%. The 2020 net profit was the second highest since CHC was founded and cash dividend the highest.
Chairman Ing said in the meeting: "CHC is serious about its operational and management responsibility and closely oversees the development of its subsidiaries. The company will continue to integrate group resources and incorporate the principles of environmental protection and social responsibility to plan a broader business strategy." 58% of CHC's 2020 revenue is associated with the UN sustainable development goals[1]. Chairman Ing further stated: "We will regularly disclose the Group's operating results and strengthen communications with our shareholders as well as other stakeholders."
CHC Board also held its reelection during the meeting with the following directors elected for the new term: CHC Chairman Nita Ing, Mr. John Huang, Ms. Helena Kuo and Mr. Christopher Chang; and three independent directors: Mr. Frank Juang, Mr. Tzong-Li Lee and Ms. Jolien Hsu. The proportion of female directors has reached 43%, much higher than the average for Taiwan listed companies. This indicates the Board's support for gender equality[2]. During the meeting, shareholders also passed an amendment to the Articles of Incorporation, amending CHC's dividend policy to fulfill the spirit of corporate governance.
According to CHC's June revenue press release, CHC's unaudited consolidated revenue from January to June 2021 was NT$11.945 billion, an increase of 33.6% from the same period last year. All three business segments delivered year-over-year revenue growth this period as well, among them real estate development business (Continental Development Corp.) and environmental project development business (HDEC Corporation) had the higher growth.
[1] Please refer to the 2021 1Q Quarterly Results Presentation Material (https://www.continental-holdings.com/en/investor-relations/shareholder/events-presentations/)
[2] According to the Financial Supervisory Commission, the average gender ratio for Taiwan listed companies in 2020 is 1: 5.96 (female: male).