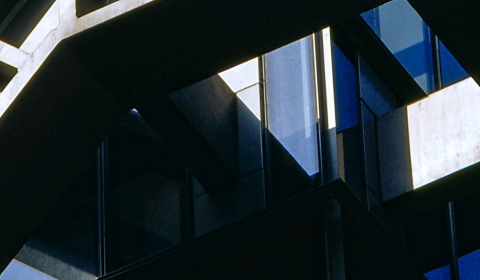 About CHC
CHC 2022 revenue, net profit, and dividends hit record highs
Continental Holdings Corp. (CHC, TWSE: 3703) today (May 25th) reported its 2022 operating results and 2023 business plan. In 2022, CHC had consolidated revenue of NT$32.15 billion, net profit of NT$2.89 billion, and EPS of NT$3.51, with cash dividends of NT$2.5 per share to be distributed. In 2022, CHC's revenue, net profit, and dividends all hit record highs.
CHC CEO Cindy Chang said: "Although challenges in the industry remained severe in 2022, CHC demonstrated resilience, and the overall operating performance has continued to improve. Consolidated revenue grew by 19.7%, operating profit 41.4%, and net profit 58.2%."
Chang added, "With more attention paid to ESG, and Taiwan becoming more urbanized, the concept of 'sustainable urbanization' has become more important than ever before. CHC's three subsidiaries have actively participated in this prevailing trend with projects involving rail transportation, smart cities, and circular economy, paving the way for future growth. More than 80% of our projects in the pipeline are directly linked to the UN Sustainable Development Goals (SDGs)."
At the beginning of 2023, CEC won the Taipei MRT Circular Line CF670A Contract, while HDEC won the Tainan Chengxi Incinerator BOT project, pushing the backlogs of the two subsidiaries to historic highs of NT$78.9 billion and NT$71.7 billion, respectively, at the end of Q1, laying a solid foundation for future growth.
CEC: A focus on core capabilities and diversification
Among the new projects CEC won in 2022, the Kaohsiung Zuoying Cross-Harbor Tunnel contract from the Ministry of National Defense marks the Group's first harbor-related civil engineering project which expanded CEC's portfolio. Major projects under construction include various government and private buildings, as well as civil engineering associated with Taoyuan MRT Green Line, Taipei MRT Circular Line, Wanda Line, and Tainan Railway underground project.
This year, CEC's civil construction business expanded in transportation projects (MRT and railways) while exploring new markets for earnings growth. Building business will diversify into public housing, commercial development, and mixed-use properties. CEC employs advanced technology to improve quality, efficiency, and risk reduction.
By the end of 2022, CEC's backlog stood at NT$74.5 billion, 3.8 times its 2022 revenue. New projects further propelled the backlog to a record high of NT$78.9 billion at the end of Q1 2023, four times 2022 revenue.
CDC: Developing new regional markets to expand land development sources, targeting commercial office products
CDC obtained several development projects in 2022. Among them, the Urban Regeneration Project of Taipei City Xinyi District Children Welfare Center marking the Group's first endeavor in public redevelopment, helping expand land acquisition sources. CDC also plans to convert a property in Zhongshan District, Taipei City, into an office building; this will expand CDC's portfolio from residences and hotels to office buildings, increasing the value of existing assets.
In 2023, CDC will recognize sold-out properties including "Drawing the Dream Life (鐫画)" and "Timeless and Modern Expression (鐫月)" and will continue to look for new opportunities and launch new high-quality projects.
CDC's newly acquired projects in 2022 include Zhouji Section in Beitun District, Taichung City; Jiangzicui Section and Xinya Section in Banqiao District, New Taipei City; an office building project in Jintai Section, Zhongshan District, and the urban regeneration project of the Xinyi Children Welfare Center in Xinyi District, both in Taipei City.
Proposed rollouts in 2023 include an office building project in Zhongshan District and the Tonghua project in Daan District, Taipei City; the Xinya project in Banqiao District, New Taipei City; the Zhouji project in Beitun District, Taichung City; and a housing project in Kuala Lumpur, Malaysia.
By the end of 2022, CDC's revenue backlog value stood at NT$14.6 billion, 1.5 times its 2022 revenue.
HDEC: Continuing with project portfolio optimization
In 2022, HDEC won the Tainan Chengxi Incinerator BOT project, marking the Group's official entry into the waste-to-energy business. In 2022, HDEC also won the Kaohsiung Ciaotou Reclaimed Water Plant BTO project, helping expand its current water treatment business. Currently, HDEC is participating in four of eight reclaimed water projects that the Taiwan government is tendering.
In 2023, HDEC will continue to expand water treatment, incinerator, and renewable energy businesses, and will evaluate opportunities in biomass energy.
At the end of 2022, HDEC's contracts on hand stood at NT$45 billion, 9.6 times its 2022 revenue. Thanks to new projects, the value of contracts on hand at the end of Q1 2023 hit NT$71.7 billion, a record high, and 15.6 times its 2022 revenue.